Appleton
---
Appleton Mayoral Candidates Forum - January 30, 2020
---
Thank you to all of the people who attended the mayoral candidate forum. We are heartened by the incredible turnout and are disappointed for those who due to fire codes could not attend the event. The League of Women Voter's mission is to Empower Voters and Defend Democracy. In order to do this, we participate in voter registration assistance, conduct grass roots study on topics of importance to the Fox Valley, and provide advocacy related to our study positions. The League also organizes nonpartisan candidate forums for as many contested local political races as we are able. For most of the forums that we conduct, attendance is between 25-30 people. The LWV is a 100 percent volunteer organization that operates on a small budget. There has been some suggestions that the forums should be held at the Expo Center. While this would definitely be a larger venue, it would also cost more than double the budget for our voter registration assistance and candidate forums for the entire year. The League understands the importance of the next mayor of Appleton after 24 years of having the same mayor. Because of this, for the March forum, the League will be looking for a new, larger, centrally located, free, nonpartisan forum that has adequate parking, media equipment and staff to assist with the equipment. When this place has been found, the League will post the information on our Facebook page and our website and share it with local media outlets.
---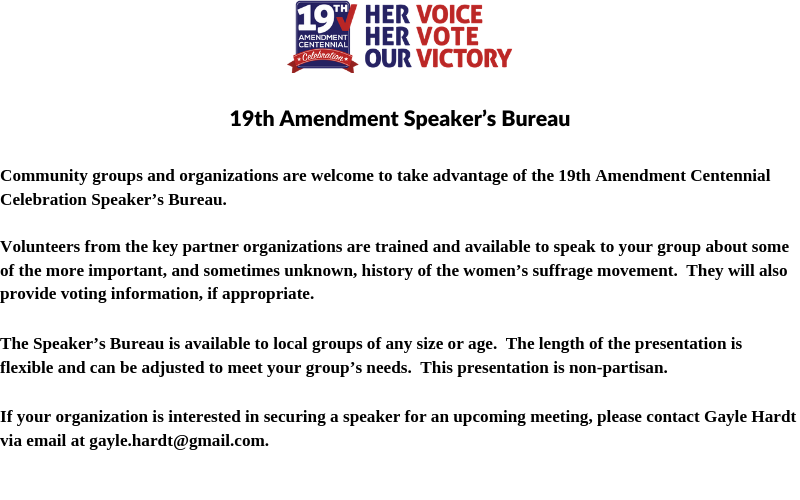 ---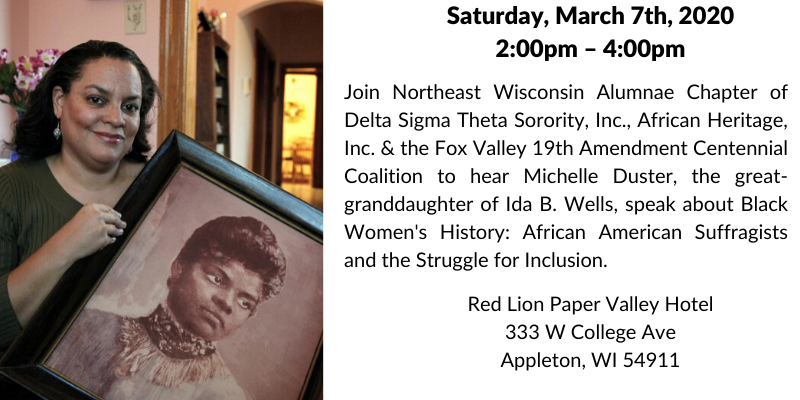 Click here to register
---
19th Amendment Centennial Kick-Off Brunch
---
---
---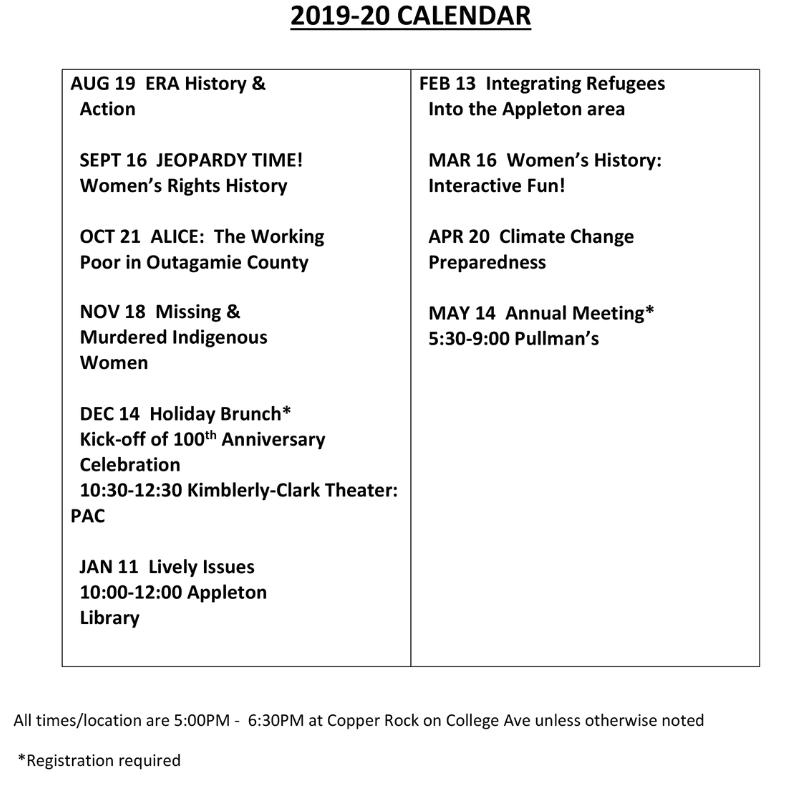 ---
The League of Women Voters is a nonpartisan, grassroots, political organization established in 1920 that advocates for informed and active participation in government. Our members are women and men who work to improve our systems of government and impact public policies through education and advocacy.
The League neither supports nor opposes candidates for office at any level of government. At the same time, the League is wholeheartedly political and works to influence policy through advocacy.
Are you looking to get involved? Join us to make democracy work!
---