Oklahoma County
The League of Women Voters, a nonpartisan political organization, encourages the informed and active participation of citizens in government and influences public policy through education and advocacy.
We do not support or oppose any candidate or political party at any level of government.
We do focus on:
voter registration

voter education, and

voter engagement.
_______________________________________________________________


Her Flag
 

Saturday, Oct. 3rd 6:30-9:30

pm
at Scissortail Park 
300 SW 7th St, Oklahoma City, OK 73109
Supporting the HER FLAG Project. Her Flag is a nationwide art and travel project created by artist Marilyn Artus to celebrate the 100th anniversary of the 19th Amendment and the 72 years long nonviolent fight that kicked open voting for women in the United States. Marilyn Artus's plan to visit the 36 states that ratified the 19th Amendment.The culmination will be a new flag sewn as a thank you and a love letter to the states that ratified the 19th Amendment into law. See the video below and visit herflag.com for more information. 
_______________________________________________________________
OK County Sheriff Debate
 Tuesday, Oct. 13th 7-8:30pm
 on FB live at https://www.facebook.com/okcace
_______________________________________________________________
Rebecca Greenhaw's
 100th Anniversary Interview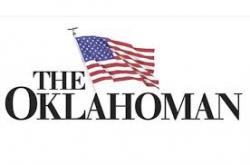 Rebecca Greenhaw, president of the League of Women Voters of Oklahoma County, recognizes the historic contributions made by women of color toward the movement.
"There were members of the Native American women's organizations and also African American women's organizations that worked shoulder to shoulder with the suffrage movement, and we couldn't have done it without them," she said. "But then when the final negotiations were made, the decision had been made to give Black men the right to vote under the 14th Amendment and many of the suffragists supported that because they were led to believe that then they would be next, but then that didn't happen. And so, then when negotiations were ongoing in the period of 1918 to 1920, unfortunately decisions were made that it would be better to get suffrage for part of some women if we couldn't get them for all."
A hundred years later, the 19th Amendment hasn't lost its significance.
"I'm so grateful that this amendment was passed and added to our Constitution, and I work with the league to try to inform and educate women and members of the public about the right to vote is something we can't ever take for granted, because forces are always arrayed against it to try to erode it," Greenhaw said. "And so I would say my attitude is one of extreme gratitude and working to protect that right for myself and everyone else."
click here to read the full article.
_______________________________________________________________
In celebration of the 100th anniversay of the 19th Amendment...

 
_______________________________________________________________
In 2018, the League of Women Voters of Oklahoma County:
reinstated the League of Women Voters of Oklahoma County,

registered over 80 new voters,

participated in distribution of the Oklahoma Voter Guide,

and co-hosted a gala honoring 100 women of Oklahoma.
In 2019 we worked on:
participating in a campaign to encourage Senator Lankford to recommend a hearing on 

HR1

, the For The People Act,

worked with the Coalition of the Underheard on determining voter priorities, and

worked with Oklahomans Decide Healthcare regarding the expansion of Medicare.
In 2020 we are working on:

SPREADING THE WORD ABOUT VOTER411.ORG.

With the Vote411.org guide you can see the races on your ballot, compare candidates' positions side-by-side, and print out a "ballot" indicating your preferences as a reminder and take it with you to the polls on Election Day. VOTE411.org is a "one-stop-shop" for election related information. It provides nonpartisan information to the public with both general and state-specific information.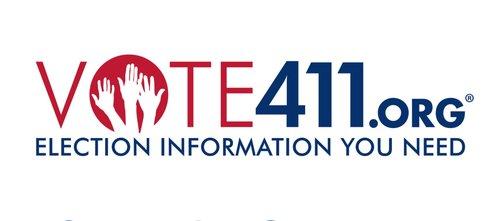 _______________________________________________________________
Our membership is open to anyone in Oklahoma City, Oklahoma County, or surrounding areas that isn't served by a local League.
We are affiliated with the League of Women Voters of Oklahoma and the League of Women Voters U.S.