California Secretary of State Election results 
         Nevada County Election results

Candidate Forums
Nevada City City Council  September 17 forum video here
Grass Valley City Council September 15 forum video here
Nevada County Board of Education TA 1 Sept 10 forum video here
Nevada County Board of Education TA 2&3 Sept 10 forum video here
Nevada Irrigation District Division 3 and 5 Sept 21 forum video here 
US Congress District 1 forum video here 

LWV California Measure Recommendations 

here

.

LWV California Pros and Cons for each measure here
LWV California Pros and Cons slide show here
LWV Diablo Valley and St Mary's College ballot measure video presentations here
 Find out what is on your ballot here .   Key in your address and zip code to see the contests on your ballot.  Voter's Edge California provides unbiased, in-depth voting information on candidates, ballot measures, campaign funding information. 
Election Security from the Registrar of Voters
View the YouTube video of Gregory Diaz and Natalie Adona discussing election security and voter suppression here.  In order to skip to sections of the video, move your cursor along the play bar at the bottom of the video.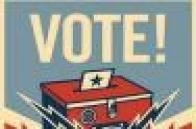 Nevada County Vote Center locations here
 Nevada County Drop Box locations here 
Check your voter registration status here
Register to vote here
Registration forms are also available at the Registrar of Voters office, the Rood Center, 950 Maidu Avenue, Suite 210, Nevada City. There are registration cards and a drop-off box in the lobby, or you can call the office at 530-265-1298 and someone will meet you with registration cards. You can also email the office to have a form mailed to you: elections.mail [at] co.nevada.ca.us (.)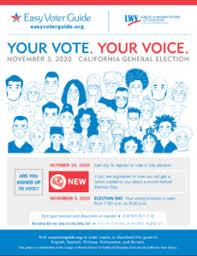 Check out the Easy Voter Guide in English here 
Check out the Easy Voter Guide in Spanish here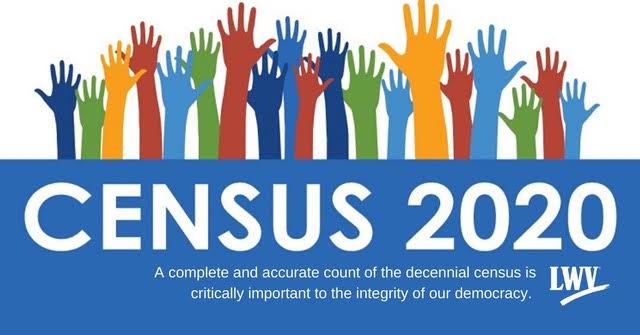 Have you completed your census?  
Click here for a complete guide